33kv Prefabricated Distribution Combined Substation Power Transmission Power Supply Substation, Prefabricated Substation, Combined Substation
Product Description
Type: Box Transformer Origin: Ningbo Trademark: VILLE HS Code: 8504231100 Product Description
Substation, Prefabricated Substation, Combined Substation
 Service condition
1. Altitude: ≤ 1000m (above sea level)
2. Ambient temperature: Max. 40C Min. -25C
  >>Max. Monthly average temperature: ≤ 35C
  >>Max. Yearly average temperature: ≤ 25C
3. Relative humidity: Daily average value≤ 95%, monthly average value≤ 90%
4. Max. Daily difference in temperature: 25C
5. Sunlight intensity: 0.1W/CM2 (wind speed 0.5M/S);
6. Outdoor wind speed: ≤ 35m/s;
7. Pollution grade: Grade III;
8. Rain proof grade: Grade 3;
9. The gradient on installation spot shall be not more than 3° ;
10. Ability of anti-earthquake: Horizontal acceleration of ground surface is 0.2g
      Vertical acceleration of ground surface is 0.1g;
11. Installation spot: The spot should has no fire/explosion danger/serious pollution/chemical 
      corrosion and exquisite shake.
****Customer should negotiate with manufacturer if the service condition is different from above.
Our advantage
1.Various  special requirement from customer or typical specification .
2.Competitive price 
3.Excellent quality control.
4.Good service and after sales.
5.In time delivery.
6. Manufacturing after drawings approved.
7.OEM is acceptable.We can change the design as client's requirements.
*****More information, please freely contact us. Glad to service you. 
Unit
Switch cubicle
Circuit Breaker
Items
In
Data
H. V. unit  
40.5kV
KYN10-40.5
JYN1-40.5
ZN23-35
ZN12-35
LN2-35(Z)
Rated voltage
kV
40.5
Rated current
A
1250-1600
Rated short-circuit breaking current
kV
20-31.5
Rated short-circuit making current
(crest)
A
50-80
On-load startingNAL36
NALF36
Rated current
A
630
Rated short-time withstand current
kA/s
25/2
L. V. unit
12kV
XGN56-12
XGN2-12
KZN1-12
KYN1-12
ZN28A-12
ZN28B-12
VD4
VT2-12
VT1-12
Rated voltage
kV
12
Rated current
A
630-3150
Rated short-circuit breaking current(r. m. s)
kA
16-50
Rated short-circuit making current
(crest)
kA
40-125
HXGN11-12
(F)
HXGN26-12 (F)
On-load starting
FN16-12
FN26-12
FN26-12R
Rated current
A
630
Rated short-time withstand current
kA/s
20/3, 25/2
0.4kV
GGD
GCT
GCS
DW15
ME, M, F
DZ20
CM, H, S series
Rated current of circuit breaker
A
70-3900
Breaking capability(400V)
kA
28-80
Transformer unit
SC9, S9, SZ9 transformer
Rated voltage
kV
40.5
Rated capability
kVA
400-20000
Ratio
kV / kV
35/10, 35/6.3, 35/0.4
Structure features of product
This product consists of high voltage
Power Distribution
device, transformer and low distribution device. It is divided into three function compartment, high voltage compartment, transformer compartment and low voltage compartment. Both high voltage and low voltage compartment are provided with all functions, the primary
Power Supply
system on high voltage side can be configured in various power supply methods, such as ring net power supply, terminal power supply, power supply with double supply. High voltage metering instrument can also installed on high voltage side to satisfy the requirements for high voltage measurement. For transformer compartment, S9, S11 series low loss oil immersed transformer, and SC (B) 9 , SCR9, SC (10) 10, SCR10 series
Dry Transformer
are available, and the transformer compartment is equipped with self-start forced air cooling system and lighting system. The low voltage compartment can be equipped with panel or cabinet type structure on customer's requirements, and various functions including distribution for drive power, power distribution for lighting, compensation of reactive power, metering of electricity energy, and measurement of electricity consumption to meet various demands of customers and provide customer with convenient management and high quality in term of power supply.
High voltage compartment is designed with compact structure and interlock function of "five prevention" to completely protect from mis-operation. Upon customer's request, the transformer can be equipped with guide rail for convenient access through the gates on both sides of the transformer. All compartments are provided with auto lighting system, furthermore, both high voltage and low voltage compartments are made of reliable and easy to operate elements so that the product can be operated safely and stably, maintained conveniently.
The product has good cooling ventilation effect due application of both natural ventilation and forced ventilation. Both transformer compartment and low voltage compartment are equipped with ventilation ducts, the exhaust
Fan
is provided with temperature regulating device and can start and stably, maintained conveniently. Suitable for outdoor use long time. The box is provided with feature including resistance corrosion, water proof, dust proof, long life useful life and good external appearance.
Notes to order:
 The following information shall be provided for order:
1. Type of box-type
Transformer Substation
2. Model and capacity of transformer
3. Connecting diagram of high and low voltage circuits
4. Model and parameters of electrical elements with special requirements Color of housing
5. Description, quality and other requirements for spare parts and elements.
Send us your inquiry and your specification.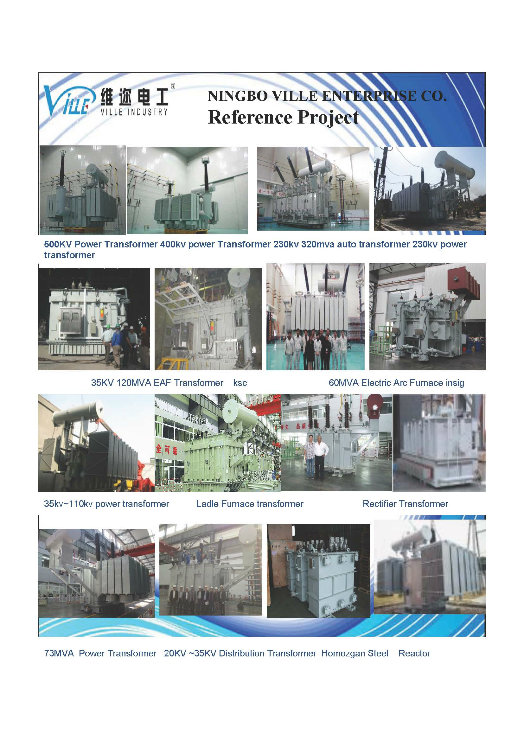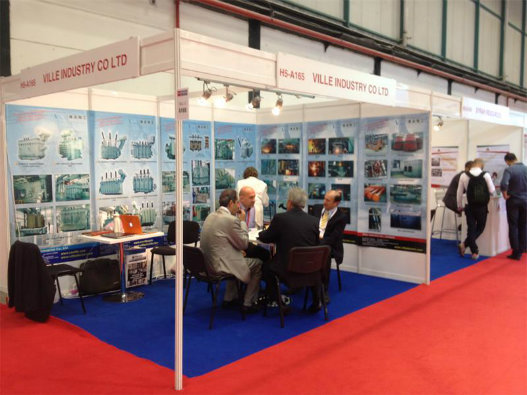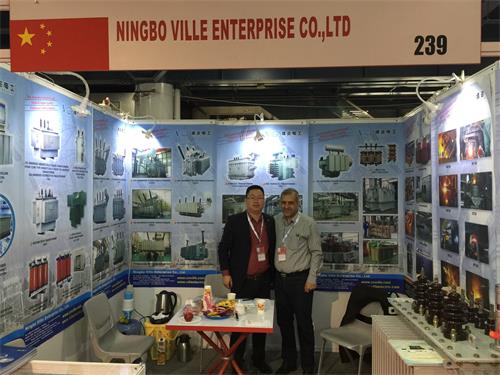 Contact us if you need more details on Transformer Substation. We are ready to answer your questions on packaging, logistics, certification or any other aspects about
Power Supply Transformer Substation
、
Power Substation
. If these products fail to match your need, please contact us and we would like to provide relevant information.
Product Categories : Package Transformer Substation > Combined Transformer Substation